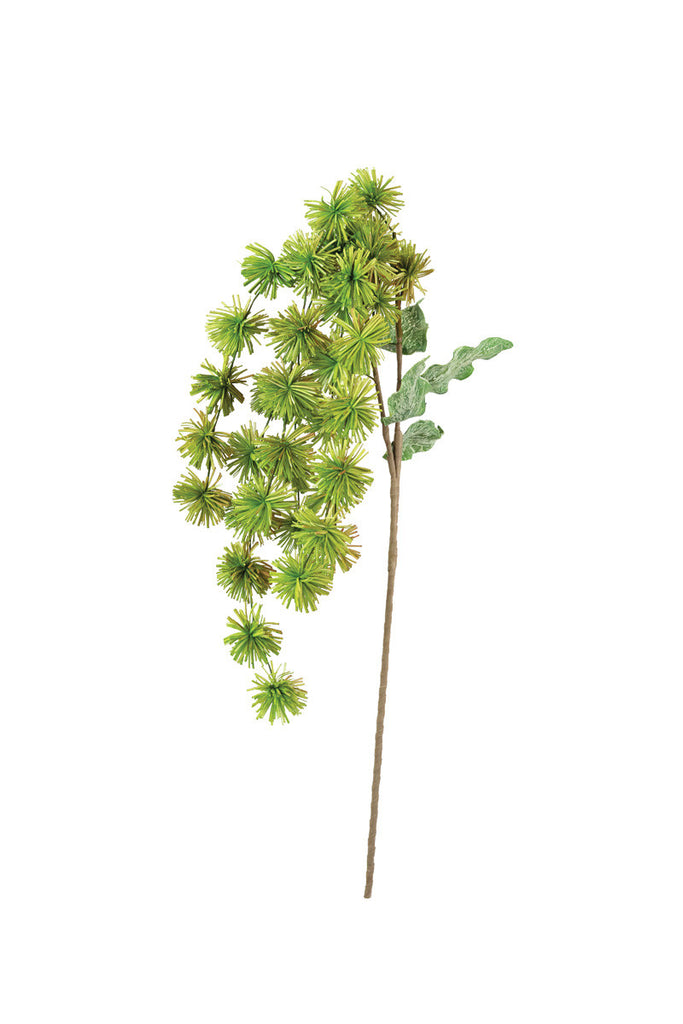 Pair this 50" botanical with some of your shorter pieces, or use it on its own to create a green base.
Spikey green balls hang over the side of your hanging or elevated planter for a draped look.
Made of EVA foam and wire. Each petal/stem can bend into any unique shape.